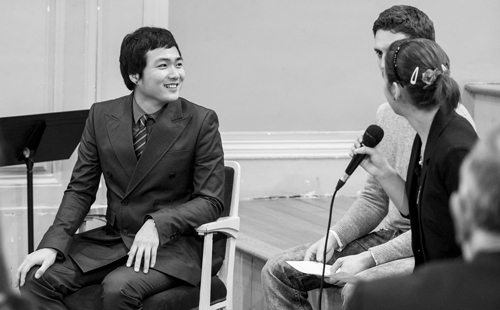 Students' Prize
The Students' Prize brings together in the same jury students of both music and musicology: young people who profess to learn the secrets of the art of sounds. They hold some of the keys to informed listening skills and can ex- press opinions that are different to those of the music-lovers and masters on our juries, i.e. those of future professional musicians, critics, presenters and concert organisers.
These young people are engaged and informed, animated by their passion for music. In partnership with the Department of Musicology of the University and the School of Music, we are delighted to create this prize. These are voices that must be heard!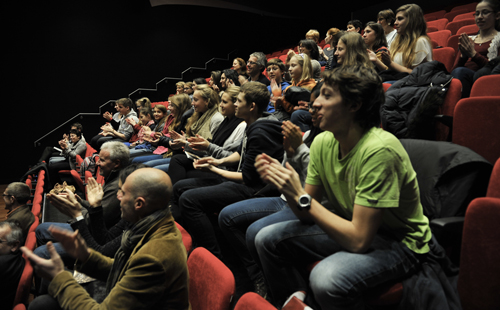 Young Audience Prize
Since 2012, the Competition has included a Young Audience Prize, where the aim is to enable young students in music classes – or simply students who are drawn to music – to practise active listening, judgement and comparison. This is an activity that is more complex than it seems, in a world where music is so easily accessible and where emotions are placed above everything: judging implies remaining objective, not ceding to influences, concentrating, and listening rather than hearing.
There is a whole programme to attract these young students whose opinion, for once, counts and who little by little understand that it is exciting to reach beyond the stage of immediate emotion. The Geneva Competition is proud of this programme.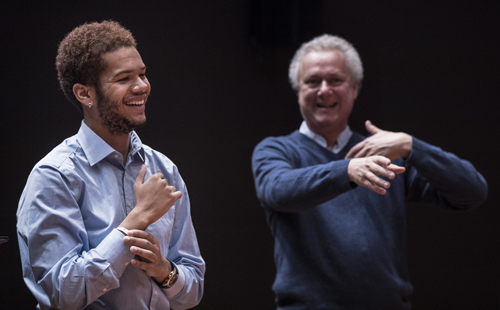 Masterclasses
The Geneva Competition has had a tradition of exchange and cooperation with the Universities of Music of Geneva and Lausanne for many years now. Depending on the years and opportunities, this partnership can take on various forms: masterclasses, shared concerts, workshops or participation in juries. The most important thing is that the institutions work together to create a new generation of musicians and build a musical universe for the future.
This year, we will be repeating the experience inaugurated last season, which was organize one of the Geneva University of Music's Professional Workshops in the context of our Laureates Festival, giving students the opportunity to collaborate with laureates and invited artists.
But that is not all: two jury members will offer students from the Lake Geneva region the chance to share some of their knowledge. For their part, the students will propose to these juries a programme of works that they will present in Lausanne and Geneva.
A great opportunity for our students to experience the raw material of musical creation first hand, deepen their experience and practise being a professional musician.
Fri 24 Nov. – Professional Workshops (Geneva University of Music)
Mo 27 & Tue 28 Nov. – Masterclasses & concert around the works of Matthias Pintscher, Unsuk Chin and Xavier Dayer.